Wo-Chieve Academy is a charter school in the Fruitvale district of Oakland, California (worldandachieveacademies.org). Part of Education for Change, their mission is to provide a superior public education to Oakland's most under served children by creating a system of public schools that relentlessly focuses on their students' academic achievement. They believe that high quality instruction, and its continuous refinement, will lead to success. They know that when their students succeed, they will be prepared to make thoughtful and informed choices that will set them on a path for a successful life. Wo-Chieve Academy is one of the highest performing elementary campuses in Oakland, so we aspired to transform their uninspired campus environment with a collaborative redesign, empowering these young thinkers as DESIGNERS – with a fresh coat of paint and a lot of community love!
The Project at Wo-Chieve Academy
Laura Guido-Clark and Jean Orlebeke, with help from the school community – the students, the teachers, the parents, the staff – developed a design vision for the project.
The students chose the colors, shared their ideas, and became empowered in the process. Project Color Corps taught them about the fundamentals of color, its connection to emotion, and its ability to inspire. Finally, the school community voted and the CREATIVE COOL design won:
Volunteers Make it Happen
Countless volunteers and the school community rolled up their sleeves to complete the final transformation.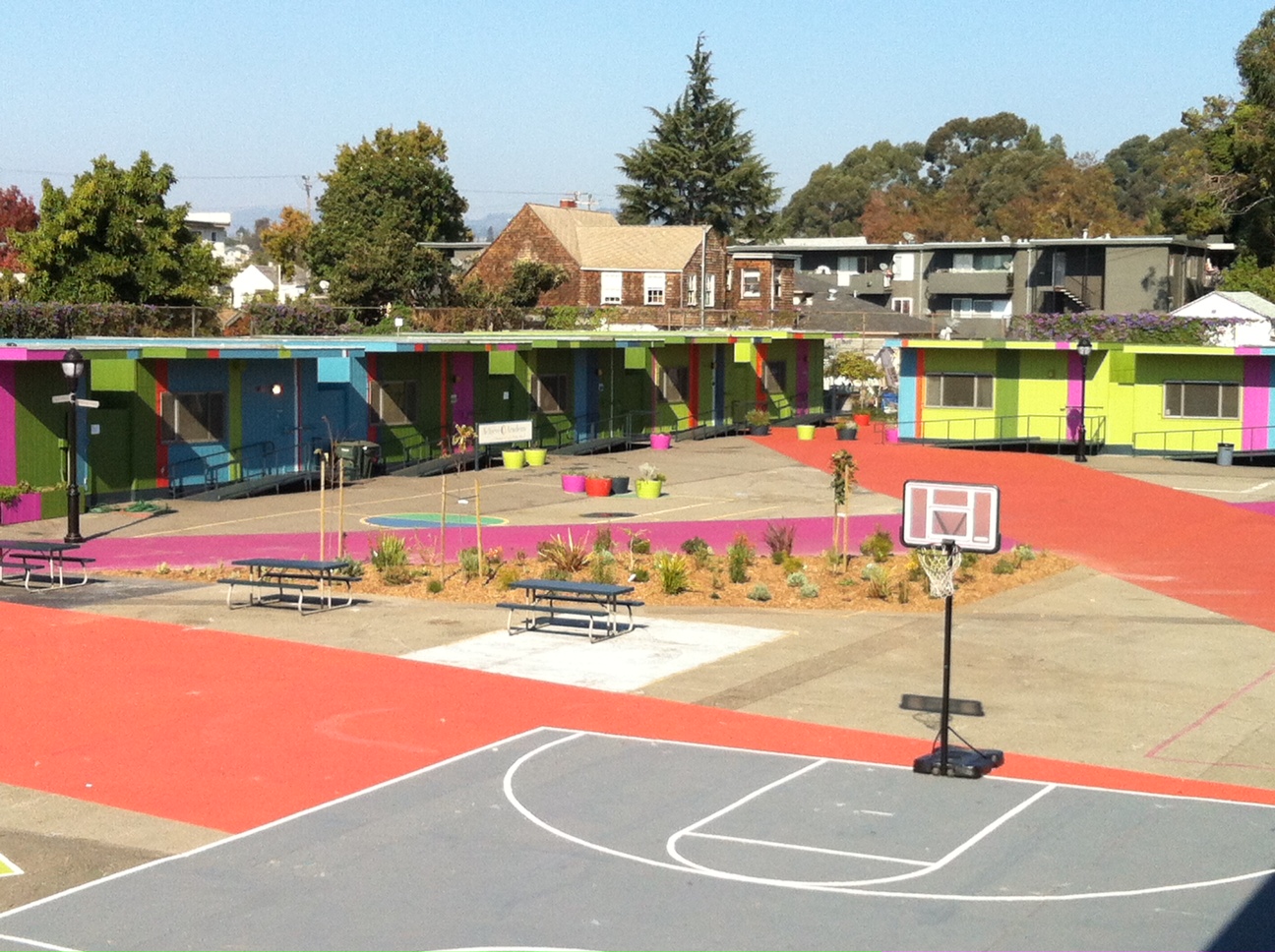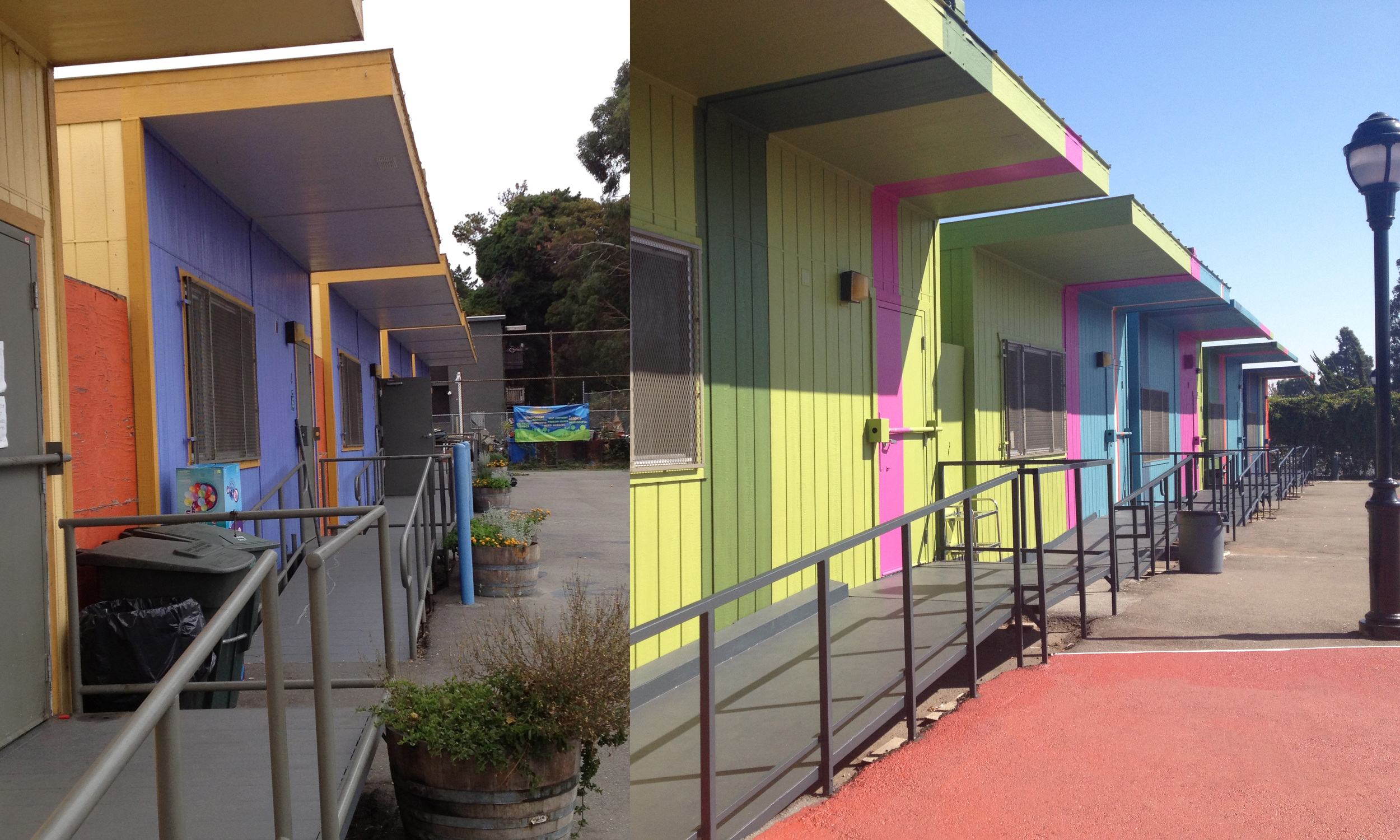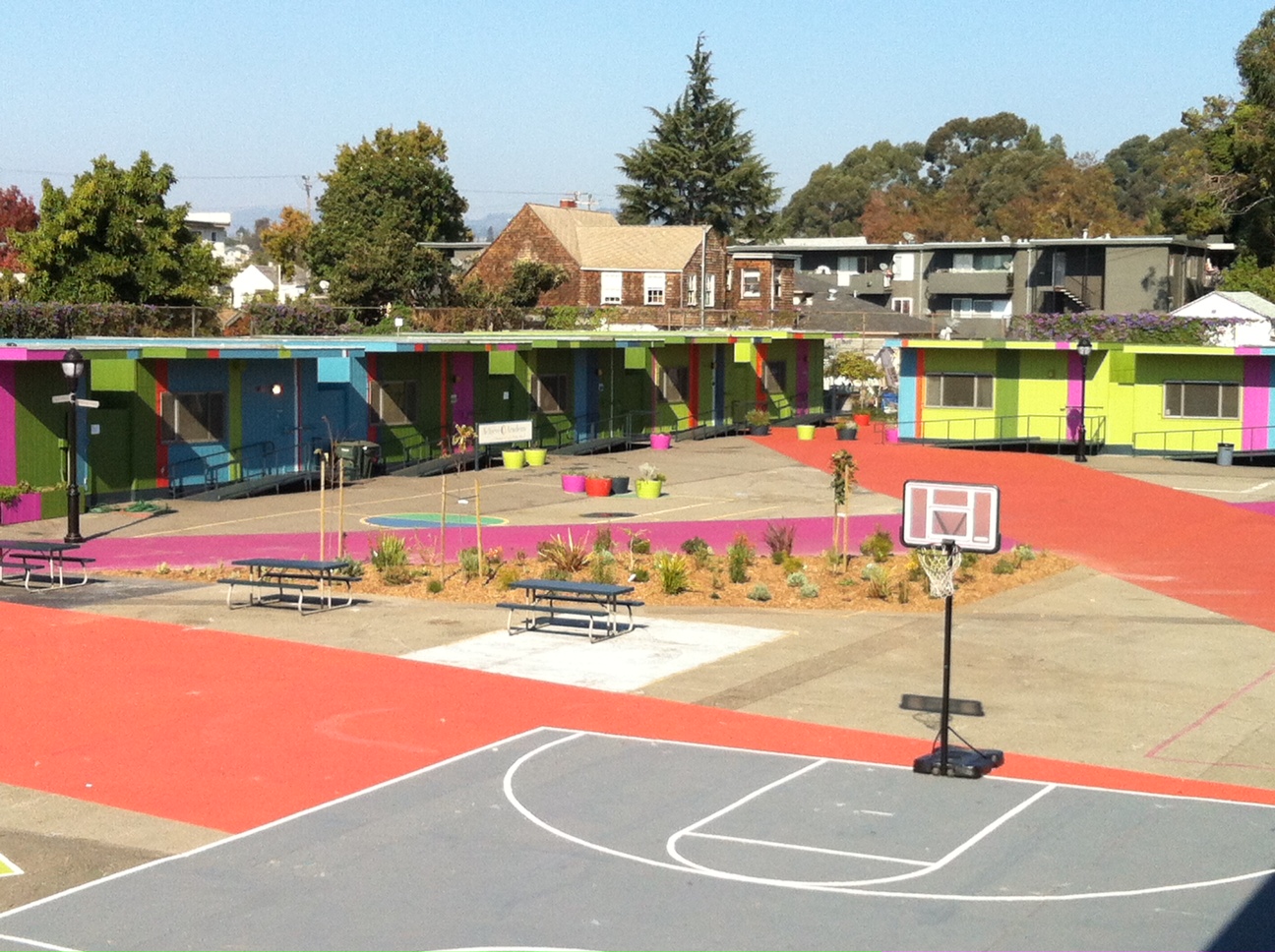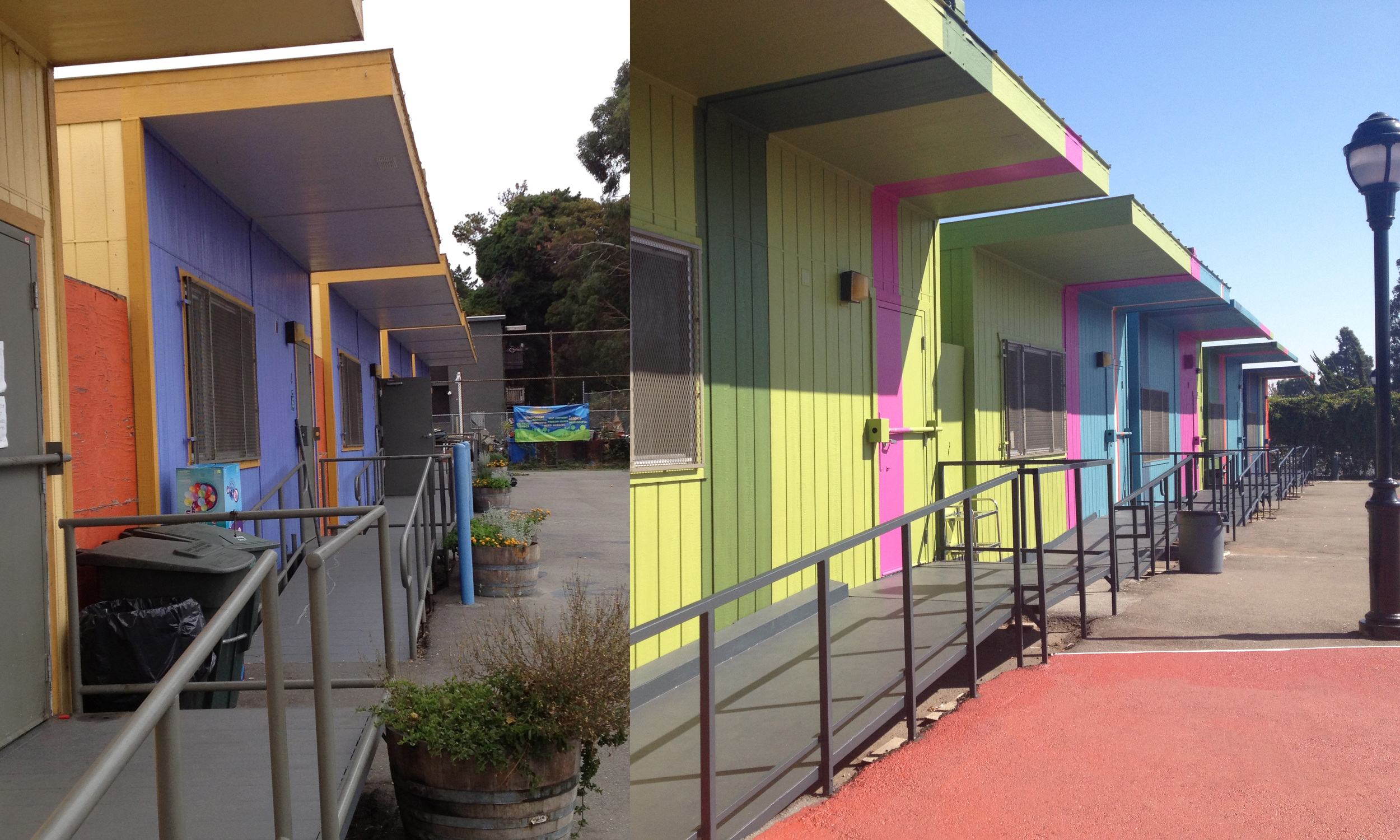 The Garden Project
In our color seminars, the students asked if they could have a garden and trees. Crooked Nest dedicated their time and energy to design a garden with Project Color Corps. Their crew of volunteers planted trees and a garden for the school.
Generous Sponsor Support
IIDA Designer Paint Day Sponsors
CARNEGIE FABRICS
HERMAN MILLER
KELLY MOORE PAINTS
KI + PALLAS
STEELCASE + ONE WORKPLACE
SHAW + GOLDEN STATE CARPET
TEKNION + SIDEMARK
HUMANSCALE
KNOLL
In-Kind Gifts and Volunteers
Universe Painting
IIDA East Bay Chapter
Jean Orlebeke
Crooked Nest
American Soil and Stone
Fouladi Project
Cresco Equipment Rentals
Monterrey Bay Nursery
Berkeley Tool Lending Library
Sunset Concrete, San Francisco
Succulent Gardens in Moss Landing
Connie Riccardi
Krista Markell
Etienne de Give-Lehrer
Susie Jue
Jennifer Andresen
Preeti Talwai
Dan Clark